The week surrounding Chinese New Year, also known as Spring Festival, is one of the most festive times to be in Beijing. During this holiday, most locals travel and spend time with family, and it's common for smaller restaurants and shops to be closed. That said, if you happen to be in Beijing around Chinese New Year, it's the perfect opportunity to learn more about local culture by attending any one of a number of temple fairs. Read more about the topic here: https://www.chinanews.net/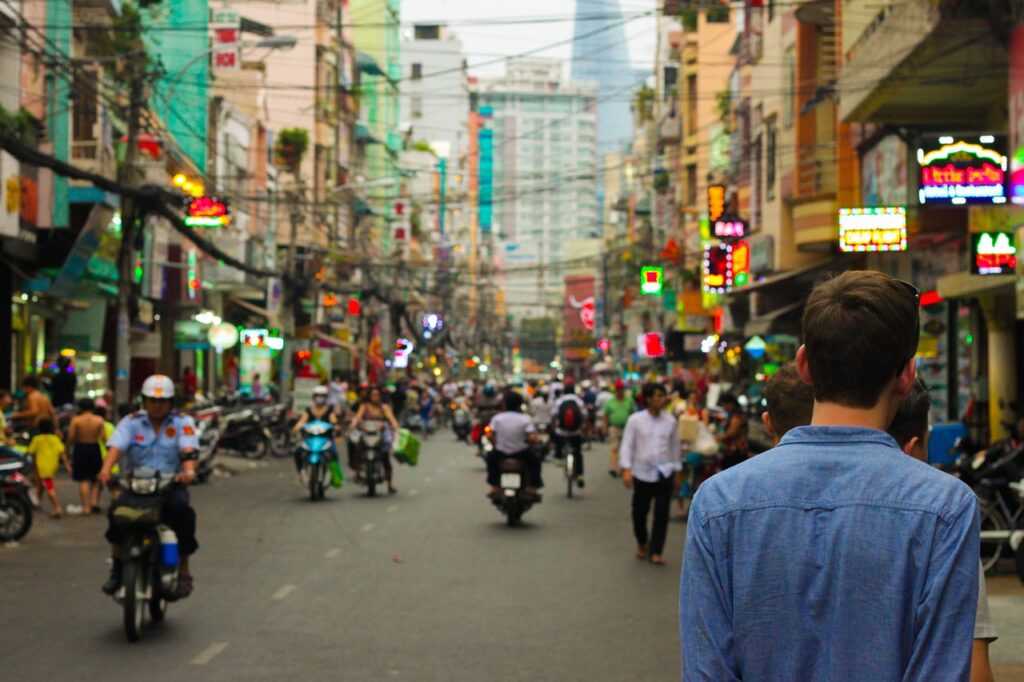 Longqing Gorge Ice Festival
Beijing is home to a large number of temples, many of them centuries old, and almost all of them host a temple fair around Chinese New Year, some of which last for weeks. In addition to festive decorations like rows of red lanterns, typical activities at a traditional temple fair include musical or dance performances and reenactments of ancient rituals. There are usually lots of vendors with tasty snacks and New Year-themed trinkets as well.
Some of our favorites in Beijing include the Summer Palace Temple Fair, where you can enjoy a traditional dragon dance and drum performance, and the Ditan Park Temple Fair, which holds a number of traditional Tibetan performances and a reenactment of an ancient sacrificial ritual.
One of China's most famous winter attractions is the Harbin Ice Festival, which brings in visitors from all over the world due to its intricate and massive ice sculptures. The smaller and lesser-known cousin of the Harbin Ice Festival happens to take place just outside of Beijing, in the scenic Longqing Gorge. Lasting from early January through February, the Longqing Gorge Ice Festival features hundreds of ice carvings and sculptures that follow a different theme every year. While smaller in scale than its counterpart in Harbin, the Longqing Gorge Ice Festival is still very impressive and is definitely worth checking out during your winter stay in Beijing. Longqing Gorge is close to Badaling Great Wall and Badaling Ski Resort, so you can easily stop by after a day on the slopes. The ice sculptures are illuminated with colorful lights at night, so an evening visit is best.
Best Rainy Day Activities for Your Trip to China
Like anywhere else in the world, the weather in China can be difficult to predict. And while visiting at certain times of the year can help lower your chances of bad weather, it's possible you'll encounter some inclement conditions, whether it's rain, sleet, smog, or extreme heat, during your trip.
We know rainy days can really put a damper on your travel plans, but don't despair! China is full of fun indoor activities, from world-class museums to unforgettable cultural performances, that will keep you busy long after the rain stops. Below is a list of some of our favorite rainy day options for those wishing to escape the outdoors for a bit:
See a show in Beijing
Beijing is the country's epicenter and is thus the perfect place to see various facets of Chinese culture on display. One of the best ways to enjoy some cultural immersion without needing to go outdoors is via an evening show, and Beijing has a host of different options for spectators of all ages and interests.
A traditional nighttime diversion is Beijing's eponymous Peking opera, which dates back hundreds of years and makes for a culturally revelatory event. This stylized form of performance art combines music, singing, dance, and acrobatics, all completed in elaborate costumes and makeup. We recommend catching a show at the Huguang Guild Hall, where Peking opera performances have been held for over two hundred years.
If you're visiting Beijing with children, a family-friendly and entertaining option is the world-famous "Legend of Kung-fu" show. This impressive show, which features some of China's most experienced martial artists, follows the story of a young monk who dreams of becoming a kung-fu master. The performance is easy to follow and fun for kids.
Another of our favorite evening events in Beijing is the Chaoyang Acrobatic Show. This fantastic and exciting spectacle welds world-class acrobatic acts together with traditional Chinese stories and imagery to form a truly one-of-a-kind performance that is perfect for a rainy night in.
Tour Shanghai's many museums
China has a history that stretches back thousands of years, as well as a rich and vibrant culture, and thus offers a veritable smorgasbord of museums, whatever your interests. If nasty weather strikes during your trip, a perfect indoor activity is to explore one of these world-famous museums, many of which can be found in the huge metropolis of Shanghai.
Your first stop among the city's many museums should be the appropriately named Shanghai Museum, which boasts one of the world's largest collections of ancient Chinese art. Totaling over 120,000 pieces, including bronzes, ceramics, paintings, sculptures, jade, and more, the sheer size of its collection is stunning, making this museum a must for art and history buffs.
Architecture aficionados will delight in Shanghai's Urban Planning Exhibition Hall, which narrates the city's development, from its start as a small fishing village to its current status as one of the world's largest cities. Chief among the center's exhibits is its impressive scale model of the city of Shanghai, including all existing and approved buildings, which spreads across the third floor of the building.